Welcome to the Irish Pig Health Society
The Irish Pig Health Society (IPHS) was founded in 1969. Its aims are the advancement and dissemination of knowledge concerning all aspects of pig health and production. Membership is open to all interested in the aims of the Society.
---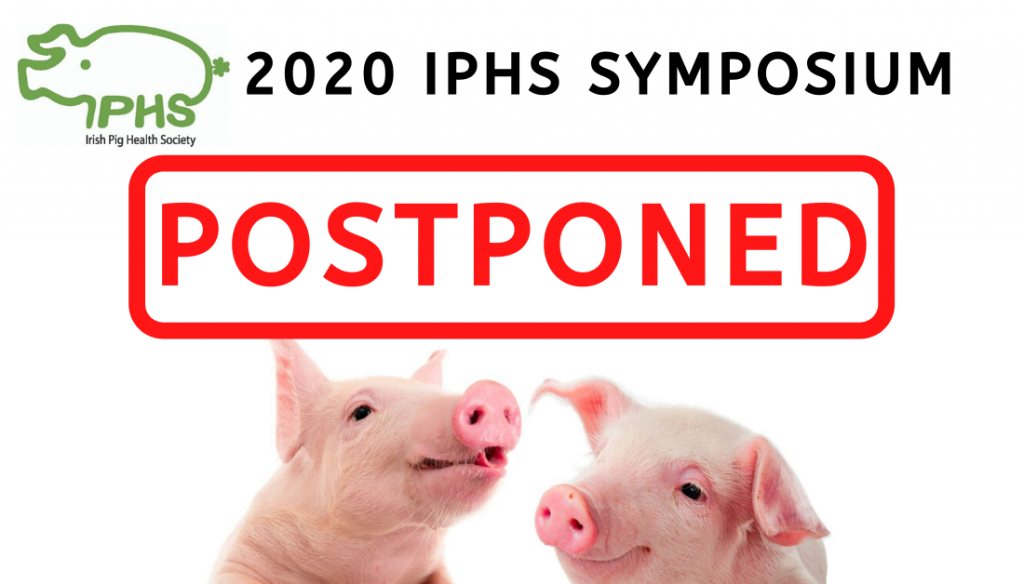 Irish Pig Health Society to postpone 2020 Symposium
The organising committee of the Irish Pig Health Society (IPHS) Symposium 2020, have made the decision to postpone the 2020 Symposium, due to be held in the Midlands Park Hotel, Portlaoise on Tuesday April 7th. This decision follows recent statements from Government bodies, the World Health Organisation and the European Commission in relation to COVID-19.
The IPHS committee would like to thank all parties for their support with regards to the event. While it is regrettable that the event has been postponed, it is necessary that the committee follow the advice from the relevant bodies to ensure the safety and wellbeing of all associated stakeholders including sponsors, speakers and attendees.
The committee are currently in the process of contacting all sponsors, speakers and other stakeholders concerned with the event. For any queries with regards to sponsorship, please contact the event organisers, Green Acre Marketing via email events@greenacremarketing.ie or by phone +353 (0) 51 371 817.