The Pig Health Society
The Pig Health Society was founded in 1969. Its aims are the advancement and dissemination of knowledge concerning all aspects of pig health and production. Membership is open to all interested in the aims of the Society.
~ Supporting the Irish Pig Industry
~ Dissemination of Information
~ Promotion of New Ideas
Each year the Irish Pig Health Society holds its annual symposium and trade fair. Industry professionals are invited to the event to speak on relevant topics. The trade exhibitors consist of all the major pig industry service providers.

Committee
President
Colin Marry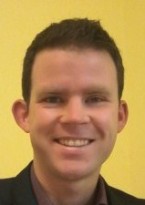 Colin, of Perma Pigs limited, is a pig producer in Littlegrange, County Louth. Colin has an 850 sow unit where he breeds and finishes pigs, selling both weaners and finisher pigs.
He has been in pig production for most of his life but took time away to attend NUI Galway where he graduated with a Honors Degree in Commerce in 2005, then spent some time working aboard teaching English before returning in late 2007 where he then went on to take over the running of the farm while also completing a Masters in Agricultural Economics (Hons) from the University of London's external programme. He also completed a FETAC level six course in Pig Management from Teagasc in 2012. He has been a member of the IPHS Committee since 2011. He is also a board member of the European Pig Producers Organisation.
Vice-President
Calum Dalgarno
Calum is Technical Sale Manager for Anpario plc with responsibilities for business in Ireland and the UK.
Calum has worked for the last 25 years in the Pig Industry both in Ireland and the UK.  He has gained experience in pig production, pig genetics, veterinary pharmaceuticals and the feed industry.  Calum joined the Irish Pig Health Society committee in 2009. Originally from Aberdeenshire, Calum has lived is North County Dublin for the last 10 years.
Secretary
Shane McAuliffe
From a prominent pig farming background, Shane's family farm 2000 sows across three modern production sites in Kerry including Europe's first freedom farrowing commercial pig unit.
Shane graduated from Cork Institute of Technology in 2011 with a BSc in Agriculture. A year later he graduated from Waterford Institute of Technology with BSc Hons degree where his research focused on PCV2 vaccination in piglets and biosecurity practices on Irish pig farms. He then spent a year in Wales studying a post grad in Livestock Sciences at Aberystwyth University. After returning to Ireland, Shane spent time working for Animal Health Ireland as their Technical Working Group Rapporteur and looking after marketing for Truly Irish Country Foods. In 2015 he joined Interchem as their Swine Technical Sales Manager. Interchem sell, market and distribute Ceva and HIPRA vaccines in Ireland. Shane is also Secretary of the Irish branch of the European Pig Producers (EPP) organisation and is currently studying part-time for a Masters in Intensive Livestock Health and Production at the Royal Veterinary College of London.
Treasurer
James Luttrell 
A native of Co. Laois, Ireland, James graduated from Waterford Institute of Technology with a BSc (Hons) in Agricultural Science. . Luttrell joined Alltech in 2015 as the Irish pig-coordinator. He advises farmers on how to improve pig husbandry and performance, as well as working closely with feed mills and premix companies. Luttrell also develops key accounts throughout Ireland, while driving sales. Prior to joining Alltech, Luttrell worked in Holland with the international breeding company Topigs Norsvin, for six months. On his return to Ireland, Luttrell worked as a farm manager for five years.
James is heavily involved with Macra na Feirme, he is chairman of his local club and has held various roles at country level including treasurer and development officer.
Allison Kirwan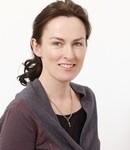 Allison graduated as a veterinary surgeon in 1996 from UCD and after graduation she worked in a specialist pig practice within Ireland, for 3 years. She then moved to Cambridge and worked with a research team for 1.5 years. In 2001, She moved to Yorkshire and worked as a specialist pig vet in practice, until 2005, where she gained her post-graduate 'Certificate in Pig Medicine' from the Royal Veterinary College.
In 2005, She took up a position with "Boehringer Ingelheim Ltd" (a German pharmaceutical company) as their veterinary advisor for Ireland and other territories within the UK. Currently she provides technical support within Ireland to users of "Boehringer Ingelheim Ltd" pig vaccines. Her husband, Pat Kirwan, is also a specialist pig practitioner working in private practice, within Ireland, and they have 2 children.
John Moriarty
Martin Tighe
Martin is an independent consultant scientist with undergrad and postgrad qualifications in Chemistry, Nutrition and Integrated Health. He worked for 6 years in Iceland in agri and fisheries research and changed career in 2002 to focus on pharmaceutical product development. He contributed to novel technologies for oral drug and nutrient delivery (modified, enhanced release platforms) in fields including rare diseases and oral insulin.
An interest in sustainability, food production and especially antibiotic resistance led to a new direction in 2011 and he has since worked with a range of natural chemistries that show promise as anti-viral, anti-bacterial, anti-oxidant and anti-inflammatory agents. He currently contributes to development of global products in ruminants, calves, pigs and poultry for Auranta (Ireland), Nagel Feed Ingredients (Germany) and Ketelaar Coppens Trompe (Netherlands) among others.