The Pig Health Society
The Pig Health Society was founded in 1969. Its aims are the advancement and dissemination of knowledge concerning all aspects of pig health and production. Membership is open to all interested in the aims of the Society.
~ Supporting the Irish Pig Industry
~ Dissemination of Information
~ Promotion of New Ideas
Each year the Irish Pig Health Society holds its annual symposium and trade fair. Industry professionals are invited to the event to speak on relevant topics. The trade exhibitors consist of all the major pig industry service providers.

Committee
President
Calum Dalgarno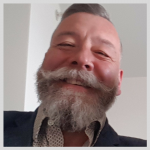 Calum is a Technical Sales Manager for Anpario plc with responsibilities for business in Ireland and the UK. Calum has worked for the last 25 years in the Pig Industry both in Ireland and the UK. He has gained experience in pig production, pig genetics, veterinary pharmaceuticals and the feed industry. Calum joined the Irish Pig Health Society committee in 2009. Originally from Aberdeenshire, Calum has lived is North County Dublin for the last 10 years.
Vice President
Martin Tighe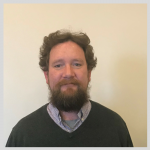 Martin is an independent consultant scientist with undergrad and postgrad qualifications in Chemistry, Nutrition  and Integrated Health. He worked for 6 years in Iceland in agri and fisheries research and changed career in 2002 to focus on pharmaceutical product development. Martin contributed to novel technologies for oral drug and nutrient delivery (modified, enhanced release platforms) in fields including rare diseases and oral insulin. An interest in sustainability, food production and especially antibiotic resistance led to a new direction in 2011 and he has since worked with a range of natural chemistries that show promise as anti-viral, anti-bacterial, anti-oxidant and anti-inflammatory agents. Martin currently contributes to development of global products in ruminants, calves, pigs and poultry for Auranta in Ireland, Nagel Feed Ingredients in Germany and Ketelaar Coppens Trompe in the Netherlands.
Secretary
Shane McAuliffe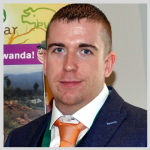 From a prominent pig farming background, Shane's family farm 2000 sows across three modern production sites in Kerry including Ireland's first freedom farrowing commercial pig unit. Shane graduated from Cork Institute of Technology in 2011 with a BSc in Agriculture. A year later he graduated from Waterford Institute of Technology with BSc Hons degree where his research focused on PCV2 vaccination in piglets and biosecurity practices on Irish pig farms. He then spent a year in Wales studying a post grad in Livestock Sciences at Aberystwyth University.
 After returning to Ireland, Shane spent time working for Animal Health Ireland as their Technical Working Group Rapporteur and looking after marketing for Truly Irish Country Foods. In 2015, he joined Interchem as their Swine Technical Sales Manager where his role was to sell, market and distribute Ceva and HIPRA vaccines in Ireland. In 2018 he joined Easyfix Ireland on a part time basis as their International Swine Business Manager. Easyfix Ireland produce a range of pig enrichment devices made from a high quality natural rubber compound.
Shane is also Secretary of the Irish branch of the European Pig Producers (EPP) organisation, a member of the Irish Farmer's Association National Pigs and Pigmeat committee where he looks after Pig Health and Welfare issues and is currently studying part-time for a Masters in Intensive Livestock Health and Production at the Royal Veterinary College of London. Shane was the recipient of the Intensive Livestock Award at the All Star Animal Health Awards 2017, is ranked 2nd in Ireland on Alltech's Top 500 Agvocate list and is listed as one of the Irish Farmer's Journal '30 under 30 in Irish agriculture for 2018′.
Treasurer
Colin Marry
Committee Members
Amy Quinn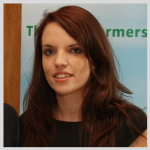 Amy earned a BSc in Zoology in 2009 from University College Cork (UCC). In 2010, she completed an MSc in Ecological Assessment from University College Cork (UCC). In 2014, Amy completed her PhD with the University of Warwick and Teagasc which examined the prevalence and risk factors for lameness and limb lesions in Irish pig farms and investigated the effect of feeding a diet specially formulated to the needs of developing gilts on locomotory ability, claw lesions, limb lesions, post mortem joint lesions, bone mineral density and carcass characteristics.
Since 2013, Amy has been employed by Teagasc as a Pig Development Officer with the Pig Development Department (PDD). She is tasked with providing an advisory, knowledge transfer and education service for Irish pig producers in order to enhance the sustainability of Irish pig meat production. This role includes; undertaking farm visits and assessments, preparation of farm production and financial reports, stakeholder consultations, facilitation of farmer discussion groups and conducting and assisting research projects. Amy also coordinates the PDD education service, PDD events and the Teagasc PDD corporate website and is the editor of the stakeholder newsletter. Additionally Amy has been the Regional Secretary of the International Society for Applied Ethology (ISAE) since 2013.
John Friel
John is from a farming background in Donegal. In 2013, he completed a BSc in Agricultural Science in Animal Science from UCD. During this course he developed an interest in pig production, gaining experience on a large scale, progressive unit in Cavan. Upon completion of this course, he took up a position in Devenish as a Pig Research Assistant, helping set up and run a wide variety of trial work on commercial and research farms. From there he progressed into his current role in Pig Technical Sales, aiding with diet formulations, creep & premix sales, helping farmers maximise production & efficiencies and providing technical back up. His main areas of interest are maximising production in weaning and growing pigs.
Thomas Gallagher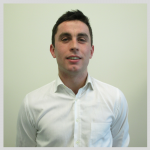 Thomas Gallagher joined the IPHS in 2017. From a farming background in Donegal, Thomas graduated from UCD in 2011 with a honours degree in agricultural science. Thomas currently works with MSD Animal Health in the Integrated Livestock Business Unit specialising in offering preventative solutions to veterinary professionals, responsible persons and farmers in Ireland and Northern Ireland.